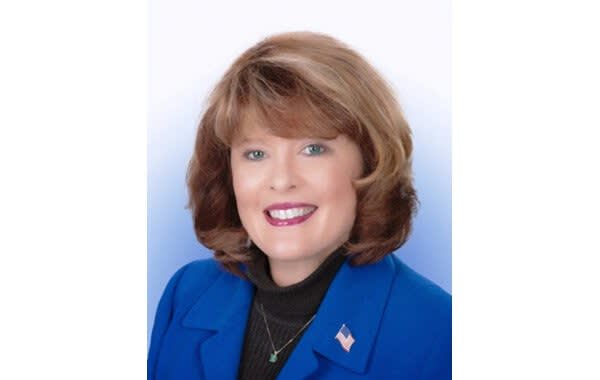 ADMITTED:
1989, Nevada and U.S. Court of Appeals, Ninth Circuit Law School: McGeorge School of Law, J.D.
MEMBER:
Washoe County and American (Member, Committee of Judges) Bar Associations; State Bar of Nevada (Member: Fee Dispute Committee, 1997—; Executive Committee, 1999-2002; Board of Governors, 2009—; Board Member, Mandatory Department of Continuing Legal Education Board, 2009—; Chair, Northern Nevada Advertising Committee, 2007-2009; Liaison: Advertising Review Committee, 2009—; Public Lawyers Section, 2009—); National Association of Criminal Defense Lawyers; American Trial Lawyers Association; Northern McGeorge Alumni Association (President, 1990—); Northern Nevada Woman Lawyers Association; Nevada Law Foundation.
BIOGRAPHY:
BV Rated by Martindale-Hubbell in both Legal Ability & Ethical Standards, Dean's Honor List.Recipient: National Moot Court Best Brief Finalist, 1988; President Award, Student Bar Association, 1988; Nevada Endowed Scholarship and Ahmanson Foundation Scholarship, McGeorge School of Law, 1988; Honors at Entrance Book Award, McGeorge School, 1986; Best of Reno, Lawyer Reno News, and Review; Who's Who Among Rising Young Americans in Society and Business, 1992; Criminal Defense Lawyer of the Year, Consumer Business Review, 2001; First Place, Senior Persuasive Speaking, San Jose Invitational Forensic Tournament, 1986; Elaine Newton Memorial Scholarship, 1985; Second Overall Speaker Award, San Francisco Attorney Judged Debate, 1986.
Awarded the Daughter's of the American Revolution Scholarship, 1983-1986; National Council of Juvenile Court Judges Award, 1984; Reno Rotary Scholarship, 1983; Nevadan of the Year, McGeorge School of Law, 2001.
Law Clerk, Law Office of Digesti and Peck. Student Assistant and Program Coordinator, McGeorge School of Law.
Member and President, 1986-1989, McGeorge Nevada Law Students Association. Member, Board of Governors, 1987-1988 and Secretary, 1987-1988, Student Bar Association. Member, 1986-1989 and President, 1988-1989, Student Trial Lawyer's Association.Executive Committee, National Moot Court, McGeorge School of Law, 1988-1989.
Co-Author: with Kenneth Peak, Ph.D. "The World's Oldest Tool for Professional Law Enforcement: Historical and Legal Perspectives on the Police Baton," The Justice Professional, 1993.
Adjunct Professor, Criminal Law, University of Nevada and Truckee Meadow's Community College, 1990-1998. Instructor: Criminal Law Seminar, State Bar of Nevada, 2005; Ethics Seminar, State Bar of Nevada, 2004. Course Planner and Moderator, Civil Practice and Procedure, State Bar of Nevada. Attorney: Berstein and Associates, 1990-1991; Washoe County District Attorney's Office, 1991-1993. Judge Pro Tem: Justice Court; Reno Municipal Courts. Arbitrator and Mediator, State Bar of Nevada Fee Dispute Committee, 2003. Senior Counsel Member, The College of Master Advocates and Barrister.
Formerly with Jenny Diane Hubach.
BORN:
San Gabriel, California, July 11
CASES:
The state of Nevada v. Weston Sirex; State of Nevada v. Brandon Talbot; the State of Nevada v. Gregory Ford; the State of Nevada v. Timothy Braxton; United States v. Martin Makepeace, U.S. District Court, 1990.