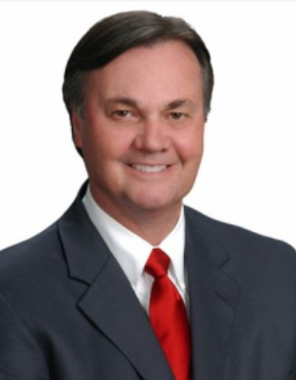 ADMITTED:
1985, Maryland; 1986, District of Columbia; 1989, Nevada; 2000, U.S. District Court, District of Nevada Law School: California Western School of Law, J.D.
MEMBER:
State Bar of Nevada (Member: Chairman, Advertising Review Committee; CLE Committee; Annual Meeting Planning Committee; Chairman, Bridge the Gap Committee); National Association of Criminal Defense Lawyers, Life Member of NORML (The National Organization for the Reform of Marijuana Law)
BIOGRAPHY:
I have 32 years experience in the legal profession practicing mainly in criminal defense. I am a member of the Nevada State Bar. Currently, I am on the Nevada State Bar's Advertising Review Committee, CLE Committee, Bridge the Gap Committee, and Annual Meeting Planning Committee. Listed in Kensington's Who's Who (2000). Ran for Nevada Supreme Court, 2006. In 1969, I graduated from Wofford College, Spartanburg, SC with a bachelor of arts (BA) degree in Sociology. In 1984, I received my Juris Doctors (JD) degree from California Western School of Law, San Diego, CA. I have taught legal research and writing at California Western. I have taught CLE courses in Nevada in both criminal law and ethics. I have moderated numerous CLE courses in Nevada in both criminal and civil law; procedure; and ethics. In my 32 years of experience, I have concentrated mostly in criminal defense.
As a practicing criminal defense attorney, I have represented thousands of defendants in crimes to include: Capital Murder, Robbery, Sexual Assault, Battery, Kidnapping, Drug Possession, Drug Trafficking, Burglary, Theft, Forgery, Counterfeiting, Embezzlement, Fraud, Identity Theft, Stolen Cars, DUI, Weapon's Crimes. Specifically, my legal experience is that after law school in 1984, I began my practice of law on the corporate legal staff of a national real estate investment company headquartered in Falls Church, VA. In January 1987, I began private practice in Maryland and in the District of Columbia where I concentrated in criminal defense and in bankruptcy. In criminal law, I represented clients in both federal and state courts. In bankruptcy, I represented the Chapter 7 Trustee for the Southern District of Maryland. In 1991, I joined the Washoe County Public Defenders Office in Reno, Nevada. In May 1998, I returned to private practice until the present.
I have extensive experience other than the law. After college in 1969 and before going to law school in 1981, I spent four years on active duty as a Marine Corps Lieutenant. After the Marine Corps, I was employed as a marketing representative at IBM Corp. Instructor: California Western School of Law, Legal Research and Writing, 1982-1983; Nevada State Bar CLE, Criminal Law, and Ethics, 2004—. Moderator, Nevada State Bar CLE, 2004—. Member, CJA Panel, District of Columbia Court of Appeals, 1986-1991.
BORN:
Baltimore, Maryland, December 30
CASES:
State v. Second Judicial Dist. Court ex rel. County of Washoe, 120 Nev. 254, 89 P.3d 663 (2004); Cordova v. State, 116 Nev. 664, 6 P.3d 481 (2000).